Below is an illustrated tutorial to help you understand how to work with the quick connect fittings found on our RO systems. The design may not be identical to what you see, but the functional principles are the same.
Components
The fitting consists of a collet through which the tubing is inserted – it also acts as a gripper – and o-rings to seal tightly around the tubing.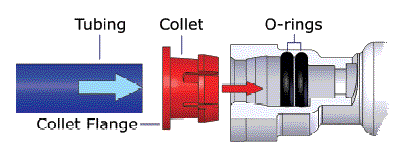 Connecting the Tubing
Make sure that the end of the tubing is cut cleanly and square, then simply push it as far as you can into the fitting, past the O-rings (you will feel some resistance at first, then it will slide in the rest of the way).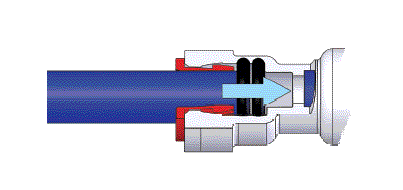 Test the Connection
Pull and push on the tubing. If you have inserted it properly, there should be no discernible motion.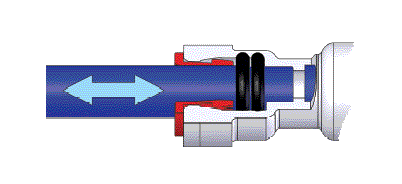 Disconnecting the Tubing
In order to remove the tubing, it is necessary to depress the collet flange uniformly, so it is flat against the housing of the quick-connect. Once that is done, the tubing will slide easily out of the fitting.